I am delighted with my latest photographic prize from the International Colour Awards. 
My beautiful seascape photographic print of a graffiti covered concrete bunker with a wave crashing on it was a ' Nominee ' winner in the Professional 'Fine Art' category of  these prestigious awards.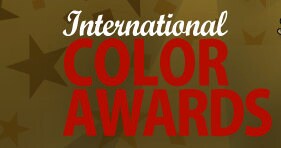 It is a honour for me to be recognised by the world's top creatives and it will no doubt encourage me to go out and search for more fantastic travel images that I can share on my gallery.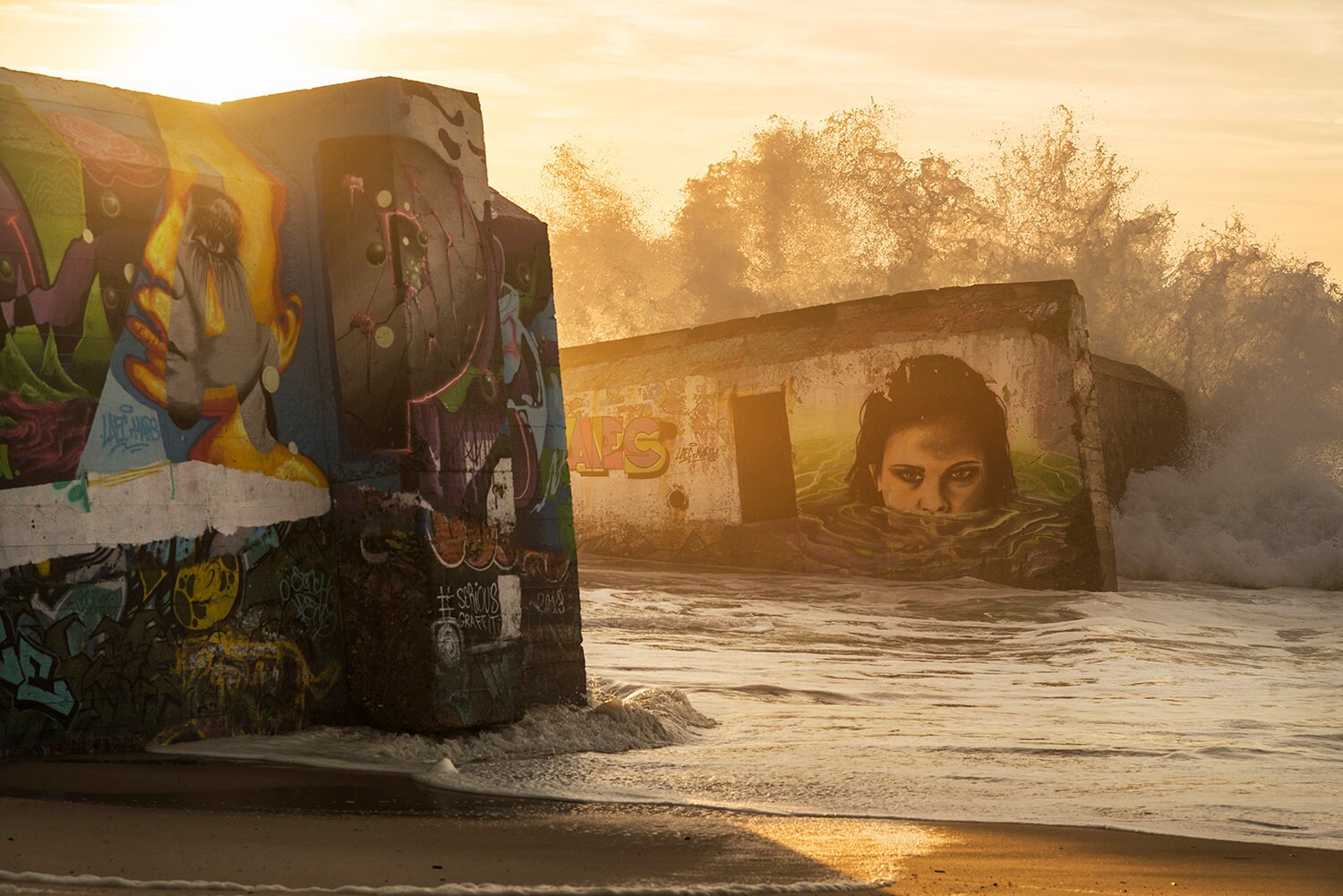 I took this unique image while on a recent trip to Hossegor which is a famous surf town along the beautiful South West Coast of France. This location has a great number of stunning beaches which provided me with great opportunities to create some beautiful seascape prints. I have always loved the sea and am always enthusiastic when photographing breaking waves during sunset. I think that the striking graffiti painted on the walls of these old concrete bunkers and the waves crashing on to it during the golden light of sunset made for a prize winning photograph ! For me to get the most dramatic photograph timing was crucial. I had to wait for the biggest wave to break against the structure and then fire away on my Nikon D800 camera. It took several attempts but finally I was very pleased with the colour picture above.....
If you live near the sea or want to feel as though you do then a coastal Fine Art Print would make a great choice of artwork for your home.
For me Travel photography is the most exciting and rewarding job that I can do. I love doing it so it really does not ever feel like work. I do try every year to visit some place new so that I can take some fresh and captivating pictures that can hopefully end up hanging on the wall of somebody's home !
I think that for interior designers looking for a special photographic print for the walls of their clients or a person looking to buy a photographic print gift for their loved one then this seascape print would definitely fit the bill for something original and contemporary.
The example below shows how this beautiful colour print can look on the wall at home.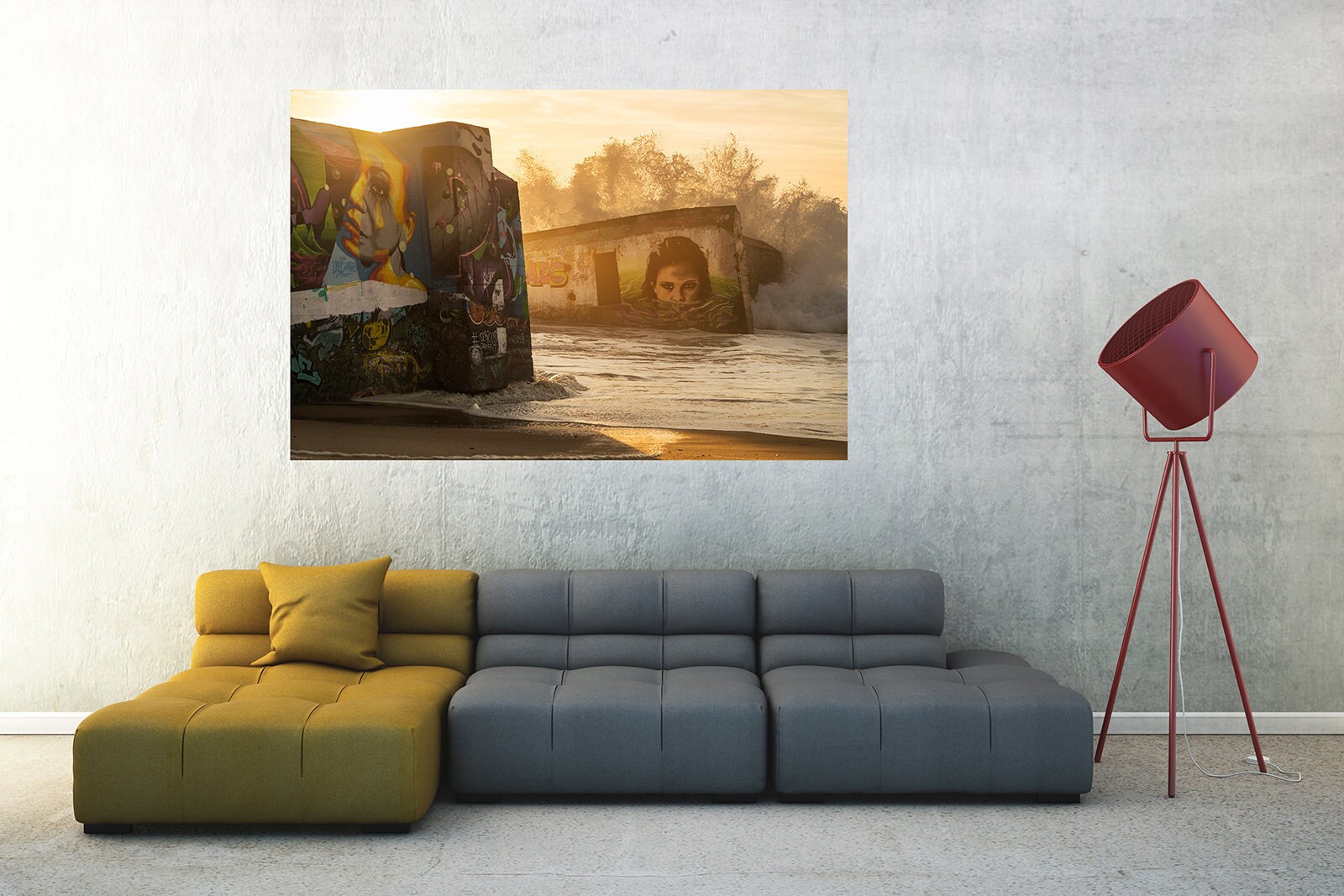 The warm colours of the print work perfectly in this room setting and compliment the yellow and grey sofa.
Large photographic prints really give the living a space a dramatic look and will no doubt impress anybody that visits you.
At the ANDREW LEVER GALLERY the photo prints are available to purchase in various sizes and consist of limited editions and open editions. Limited Edition Prints come with a signed and numbered certificate of authenticity.
We also specialize in large and oversized wall art.  Our mantra is that if you are going to buy a photo print then it may as well be a extra large print !
To view more spectacular seascape prints from France go to our Gallery now to choose some new art for the home !
Open for orders 24hrs.